Quantifying an Overall MSD Risk Level: A 2022 Virtual Ergonomics Summary
05/17/2022 Posted on May 17, 2022 | in Ergonomics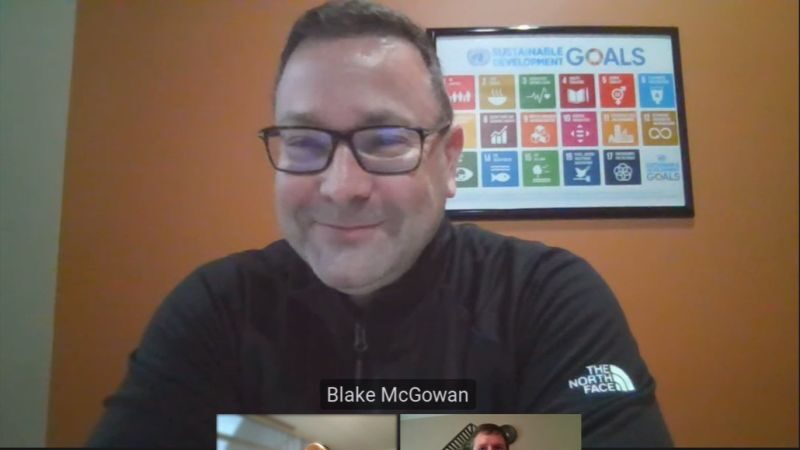 Earlier this month, VelocityEHS held its 2022 Virtual Ergonomics Conference, where ergonomics experts and practitioners came together to share knowledge and discuss all the ways to "do ergonomics right" and have the greatest positive impact on employee health and safety.
In the session, Quantifying an Overall MSD Risk Level, VelocityEHS Director of Ergonomics Research Blake McGowan moderated a discussion with customer representatives Kevin Perdeaux, director of global ergonomics with Lear Corp., and Ryan Goad, environmental, health & safety manager at Southwire.
The discussion centered around three questions on quantifying musculoskeletal disorder (MSD) risk levels. The following is an excerpted, edited summary of these experts' responses. You can also listen to the entire conversation yourself in the on-demand recording.
1. How do you identify where you should start to quantify MSD risks in the workplace?
Perdeaux

: At Lear, we start to quantify MSD risks by thinking about how other parts of the business identify risks that need to be managed – quality risks, financial risks, etc. What are the triggers or thresholds that can indicate a good place for us to start? If you have a reporting culture and an injury record, that's a good place to determine which changes to implement first. Where are the most injuries happening? The same goes for first aid and near-miss reporting.

Goad

: You should start with the qualitative analysis, when you ask employees about the most challenging part of the job or where they're feeling the most discomfort — especially for places that have been well-established but don't have those kinds of evaluations in place. Then, once you have the qualitative data, you can move into the decision-making process and the quantitative assessment stage. And this is where having a good ergonomics team will really help you. You're going to have to rely heavily on your ergonomics team to do the right assessments and determine which improvement is most important to begin with.
2. What are your best practices for quantifying MSD risk in the workplace? Key learnings or mistakes to avoid?
Perdeaux

: Consider an approach with the continuous improvement cycle or lean functions. At Lear, our teams start with a walk around with employees of the workstation or area for improvement, and dive deeply with the qualitative assessments. After you see the task being done and the movements involved, you can start to quantify and understand how bad the problem is with this task. We apply a sub-level of ratings to each part of the body to be mapped to primary risk factors like force, frequency and duration. This helps a lot with communication and easily showing others which tasks have a low, medium or high-risk rating.

Goad

: Even though we're talking about quantifying MSD risks, don't lose track of the qualitative data. The little things add up, so even if you didn't do a quantifiable assessment for the risk, if you identified one and can fix that problem, I think that's a key victory. The people on the floor are going to see that improvements are being made, which is a building block for future success.
3. What are your recommendations on how to prioritize which MSD risks to address first?
Perdeaux

: Don't start with the worst, most complex job or task. If you assess the most difficult job first, and you uncover a high-risk level, it's easy to feel overwhelmed. Look for some small wins/assessments and get comfortable applying them. Be transparent with employees, share who this is all for, what you're doing and why you're doing it. It's important to have their engagement in the improvement process and help them understand the risks that have been identified, the tools and the outputs of those tools that will make an impact. Make sure that the employees are part of the brainstorming process, because this gives them ownership of part of the improvement event. Another key thing that's often forgotten is that before those improvements go into place, all shifts of employees who will be affected need to be made aware of what the changes and improvements are and have a chance to review them.

Goad

: Focus on prioritization and be sure to utilize the people you have – managers, supervisors, employees, maintenance folks. In a project we just completed, at the last moment, someone came up with an idea that ended up costing a lot less money and still had a great impact.