Ergonomic Handle Design Considerations
03/11/2022 Posted on March 11, 2022 | in Ergonomics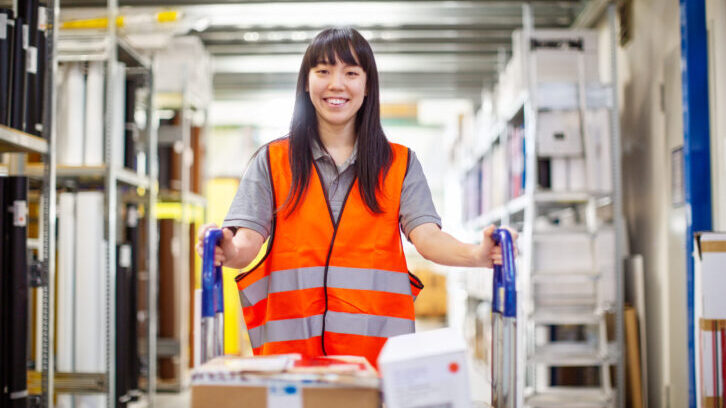 When designing an ergonomic product, there are specific factors to consider and guidelines to follow when it comes to a product's weight, height, general usability, and details such as a button's size and location. One of the most important product considerations when incorporating ergonomic design guidelines involves the handle, as this is the user's primary way of interacting with the product. Handles are often small or awkward and, ultimately, hard to use.
Without a good foundation for a user to interact with the product, poor usability will impact customer satisfaction, potentially resulting in irritation or injury.
What to Consider in Ergonomic Handle Designs
There are four primary considerations for designing ergonomic handles, which play a huge role in ensuring that most users will be able to effectively grip, hold, and utilize the product. Below are specific design guidelines to consider when selecting hand tools to use that are both user friendly for the majority of the population and ergonomically driven.
Handle Diameter
To allow the best grip and maintain effective control, the handle diameter should allow the user to hold the product with a power grip. So, what does that mean for actual handle size? Typically, designing the handle diameter to be 1.6″ (41 mm) will enable most users to utilize an optimal grip. But if that's not possible, it's acceptable to design for a diameter between 1.2″ (31 mm) and 2.0″ (51 mm).
Handle Grip Length
For handle length, you want to ensure that users can maintain a strong grip by having complete contact with the full length of the handle, minimizing soft tissue compression for users with larger hands. Designing a handle grip length of 5.5″ (140 mm) should accommodate most users, however if not possible, it is still acceptable to have a length between 4.0″ (102 mm) and 6.0″ (152 mm).
Handle Angle
Handle angle completely depends on direction of product use. The main principle behind handle angle is to maintain neutral wrist postures to enable users to generate the necessary force using the maximum of their strength capabilities, while also minimizing force occurrences on the joints. For example, the in-line design of the handle on an immersion blender enables users to maintain a neutral wrist posture when using the product.
Handle Material and Texture
Often overlooked, the last consideration to keep in mind is the material and texture of the handle. It is best to avoid smooth and hard surfaces, sharp edges, and finger grooves and recesses. To best accommodate all users, enable a solid grip, and minimize soft tissue compression, the handle's surface texture should incorporate a high-friction or slightly etched surface with rubber or slightly soft composite material.
The next time you see a product with an "ergonomic" handle, consider these factors to determine if really is.