COSHH: A Key Framework for Hazardous Chemical Risk Assessment
10/01/2020 Posted on October 1, 2020 | in Health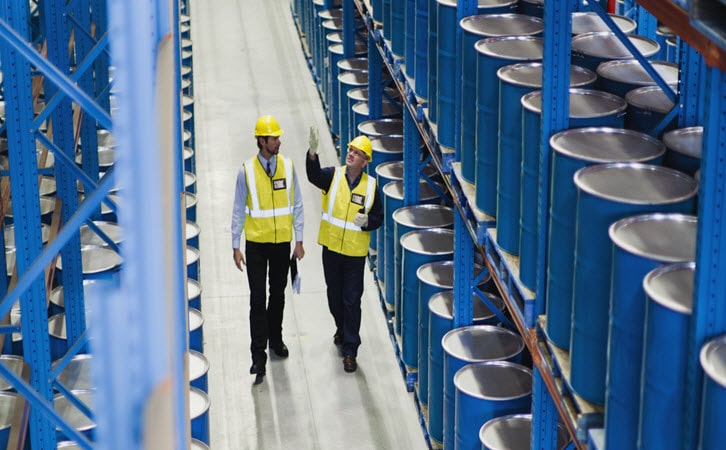 COSHH, or Control of Substances Hazardous to Health, is a set of regulations under the U.K.'s Health and Safety Executive (HSE) to protect workers from health hazards when working with specific substances and materials. COSHH includes a Risk Assessment component that, while a regulatory compliance requirement for some, is increasingly becoming a best practice around the world to help businesses of all sizes to more effectively prevent or control exposure to hazards in the workplace. Read on to learn more about COSHH and how VelocityEHS' SDS/Chemical Management solution can help simplify COSHH Risk Assessment.
An Overview of COSHH
COSHH regulations were implemented more than 25 years ago in the U.K., and concentrate on the hazards and risks from substances in a workplace—including liquids, solids, fumes, dust, vapors, fibers, nano-particles, mists, gases and biological agents such as bacteria and viruses. COSHH requires that employers consider exactly where and how a substance might be hazardous to health and what tasks might lead to exposure.
COSHH includes several key responsibilities. In addition to Risk Assessment, requirements for employers include Exposure Prevention, Control Measures, Instruction, Procedures, Surveillance, Limits, and Supervision.
COSHH Risk Assessment, in particular, is critical as a systematic process for assessing the health risks arising from hazardous substances present in the workplace, and then determining the necessary precautions for preventing or adequately controlling those risks. COSHH Risk Assessment serves as a key framework for employers to better protect workers exposed to hazards regardless of whether they must comply with COSHH regulations by law.
Simplify COSHH Risk Assessments with VelocityEHS
VelocityEHS recently launched a new feature in our award-winning SDS/Chemical Management system that enables customers with an HQ RegXR subscription to more easily assess the risks arising from hazardous substances and to complete COSHH Risk Assessment Forms. No matter where you're located or the size of your business, this feature can help you and your chemical management program by making it easy to:
Conduct multiple COSHH risk assessments for a hazardous substance, from a central location.
Use data already indexed in your account in order to quickly and easily complete COSHH risk assessment forms. The COSHH risk assessment tool automatically pulls in any indexed GHS Hazard Statements, Physical States, Ingredients and Workplace Exposure Limits, PPEs, and First Aid data.
Schedule assessment reviews—a key obligation under the COSHH Risk Assessment requirement and a best practice for any business—and set review timing based on the type of risk, the work being performed and your judgement.
Read our press release for more information on the COSHH Risk Assessment functionality. To learn more about the many ways VelocityEHS' SDS/Chemical Management system can help you simplify safety data sheet and chemical inventory management, contact us here or by phone at 1.888.362.2007.