How to Pick a Chair for Your Home Office
04/02/2020 Posted on April 2, 2020 | in Ergonomics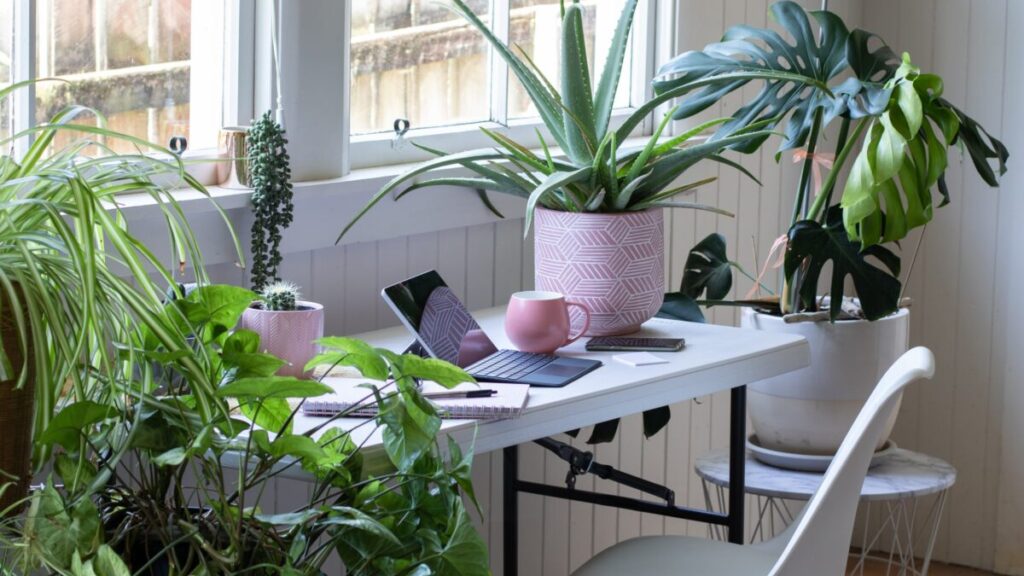 More people are working from home right now than ever before. This can provide some nice perks; your commute is short, the cafeteria is around the corner, and you get to wear slippers. For many of us though, we're realizing that our makeshift home offices aren't comfortable enough to work in for an extended period of time.
There are basic tips for monitor placement, keyboard and mouse use, and the work surface that can be adapted fairly easily (check out our other work-from-home resources). Turning a common household seat into an office chair is decidedly more difficult. So, what can you do about it?
First, start by asking: Does the chair fit my stature and frame? If the answer is yes, you can try making a few small changes to improve comfort, for example, adding a cushion or lumbar support pillow. If the answer is no, or if you're on the taller, wider, or shorter side of the spectrum, your best bet is to have a chair that can be adjusted, especially if you share this chair with another individual.
If you feel that your current seating situation isn't going to cut it, and you're ready to take the leap and purchase a new chair for your home office, consider the following tips when shopping.
Two things to look for when selecting an office chair
Seat pan depth – The seat of your chair should match your stature so that you can comfortably reach the backrest and still have about 2″ to 3″ of space between the backs of the knees and the front of your seat. This means that you'll have full support for your back and legs without creating any unnecessary compression. This is an important but frequently missed consideration; you could have the best backrest in the world, but it's no good if your back doesn't come in contact with it. A fully adjustable chair will allow you to set the depth of the seat pan.
Low back support – You absolutely need a chair with a backrest. More than that, the curve of the backrest should fit with the curve of your low back; this is often called lumbar support and is sometimes an adjustable feature on more expensive chairs. Since the chair backrest and the curve of your back are fitting together like a puzzle, good low back support means that your middle and upper back will then be supported by the upper portion of the chair, giving you full spine support.
Two things to avoid when selecting an office chair
Lack of cushioning – Trying to sit on a chair that is hard with no cushioning for extended periods can lead to a great deal of discomfort that may radiate into your low back and down the legs. Opt for something with padding or that is otherwise designed with a specific contour for long-term use.
Rigid armrests – Stay away from armrests that aren't adjustable and are hard/non-padded. A non-padded armrest, especially if it is too high for you, can cause stress in the upper body and put pressure on your elbow joints and nerves, resulting in pain and possibly numbness down into the hands. You should be able to relax your shoulders and keep your elbows close to the body while typing without reaching the armrests. The armrests should be slightly lower for support, only when you're resting.
Popular office chairs
These manufacturers produce office chairs with a lot of scientific backing for tried-and-true comfort. The price tag for premium design and adjustability can be steep, with many of these chairs costing well above $500. Search for a refurbished or used chair to get a heavily discounted price, for example through a reseller or Craigslist.
Steelcase – Our office features the Leap chair. Also check out Amia, Criterion, or Think.
Herman Miller – The Aeron is one of the best-selling office chairs in America. (You have to choose the seat pan depth when purchasing; it's not adjustable.) Other popular options are Mirra 2 and Ergon 3.
Haworth– A comfortable balance of form and function is found in the Zody chair.
Low-budget office chairs
It is possible to balance budget and adjustability by purchasing a chair from a local big-box store or online. Determine what features, style, and price point are most important for you to help with the decision.
Don't spend your days working from home while sitting on an uncomfortable dining room chair, bar stool, or couch (and definitely not an exercise ball). Make sure you're set up with a seat that fits your stature, provides full back support, and has some cushioning. Being able to sit in a relaxed and neutral position will contribute to your comfort and productivity and improve your overall work-from-home experience.

VelocityEHS does not endorse any of the products or companies featured on the blog.