Take the Hard Work out of Your Chemical Inventory Audit
05/06/2019 Posted on May 6, 2019 | in Safety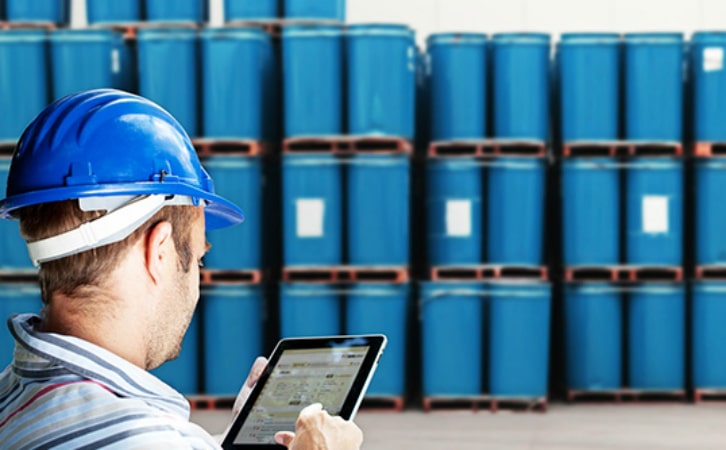 The recent chemical-related incidents in the news are a reminder of how important it is to have an accurate, up-to-date inventory of the chemicals you have on-site. Not only is an accurate inventory essential for safety, it's a requirement under hazard communication regulations. For example, under OSHA's HazCom Standard, employers must include a list of all hazardous chemicals in their workplaces as part of their required Written HazCom Plan (VelocityEHS offers a helpful OSHA Written HazCom Plan template, which you can download for free here).
No Time to Perform Your Chemical Inventory Audit? VelocityEHS Can Help.
If you're like most EHS professionals, your plate is full and you have little time to step away to perform the tedious task of accounting for all the chemicals in your workplace.
We've got you covered. Through our On-Site Chemical Inventory Audit service, our experts will come to your facility to conduct a thorough audit of the chemicals you have on-site and create a site-specific chemical inventory, capturing key details such as Product Name, Manufacturer and Product Code. We'll find out what you have, how much you have and where it's located, so you can worry less about HazCom inventory compliance and focus more on your many other pressing tasks.
In 100% of our audits we find discrepancies between customers' physical inventories and their online SDS library. Let us help you streamline compliance and ensure a safer workplace.
To learn more about this service, visit our On-Site Chemical Inventory Audit page, and contact us here.