Ergonomic Solutions for Grocery Stores
06/23/2015 Posted on June 23, 2015 | in Ergonomics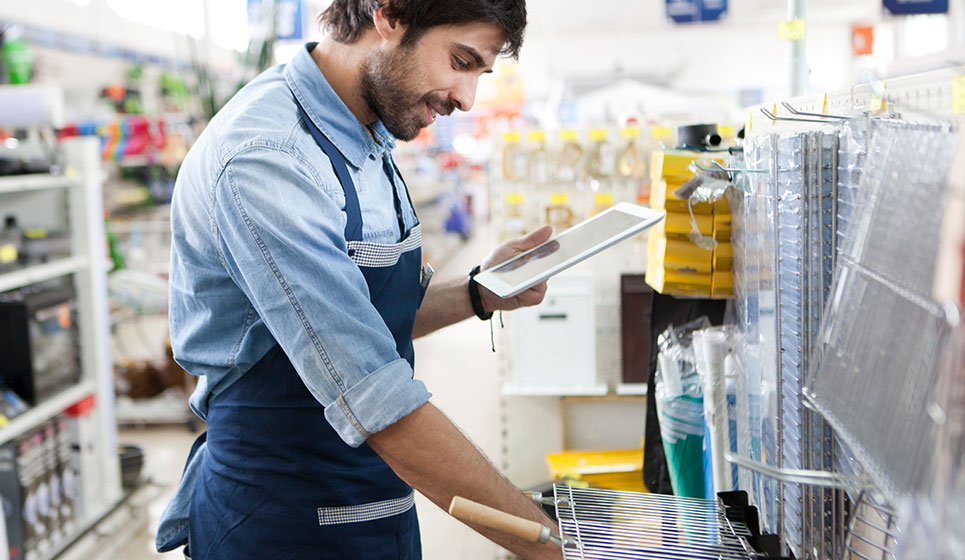 As a consumer, I go into grocery stores often.  Like many of us, I don't always go in with my "ergo eyes". I am usually thinking about what I need to buy. Having recently worked with clients in retail and food distribution, however, I became very aware of common ergonomic issues that exist in this environment and how difficult it can be to implement solutions. You cannot simply raise the height of a deli counter…will the customer still be able to see the product?  Placement of product can also be hard to change, with supermarkets and distributors sensitive to product positioning and point of purchase displays.
During my search for ergonomic solutions for this environment,  I came across OSHA's Guidelines for Retail Grocery Stores.  It's a great resource outlining the implementation of an ergonomics process all the way down to unique ergonomic solutions in different areas of a typical grocery store.  They include suggestions such as adjustable-height work surfaces and specialized tools that can be used in the meat and deli department.
What solutions have you seen in grocery stores?