What Do Executives Need from EHS & Sustainability Managers
10/11/2013 Posted on October 11, 2013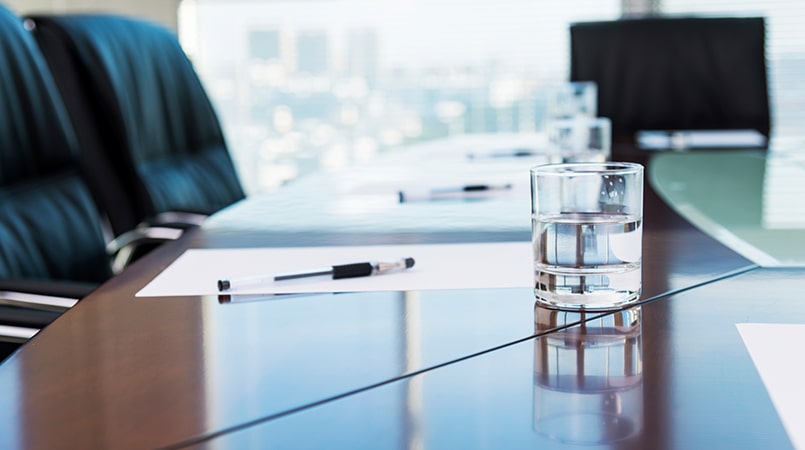 I had the privilege this week to join our VP of Customer Experience, Laura Murphy and our Director of Operations, Chris Robinson in a half-day meeting with the senior EHS & sustainability leadership team for one of our clients. Doing this is one of the parts of my job that I love the most. We were fortunate on many levels. The client is the largest company and a true leader in their industry. They also embed EHS & sustainability performance all the way to the top of the organization – their global leadership team not only includes the corporate EHS & Sustainability VP and Regional EHS Directors from around the world but also their Chief Human Resources Officer and Chief Legal Officer. It was a real opportunity to collaborate and strategize with them on how to further leverage our software as part of their continuous improvement goals.
What struck me most in the meeting was the level of flexibility and practicality you see when working with senior executives compared to the expectation that a lot of people seem to have. The high-level stakeholders who are receiving the performance data EHS software generates are rarely hung up on features or doing it "like we have always done it". They are focused on organizational performance, practical solutions and leveraging the best practices of all the other companies with the same challenges. If you have ever wondered why a senior executive or board of directors needs to see a specific report in a specific format, the answer is most likely – they don't! While there is a degree of consistency that is needed to ensure they do not have to continually re-familiarize themselves with the structure of the data, their primary business need is to be able to accurately analyze the information presented to them to ensure they are meeting their fiduciary responsibility. Are we taking care of our people? Are we meeting or exceeding the standards we apply to ourselves? Are we meeting or exceeding all requirements placed on our company by the law or third-party standards? Are we operating as efficiently as possible? Are we continuously improving?
It was a great meeting and a reminder of what is really important to the companies we work with. It was also a reminder of why it is so important in software implementations to start by defining organizational goals and objectives. If you are not focused on what your most senior stakeholders think is important, you are probably not focused on the right thing. Before you spend time and money to meet a business need in a specific way, ask if anyone in the C-suite or the board of directors would agree it is a necessary investment. They may prove to be a lot more flexible than you give them credit for. They are likely to encourage you to leverage industry best practices and standard system settings everywhere possible and to focus your time and their money on what is important to them – organizational performance.
If you have any direct or indirect interaction with your company officers or board of directors, we would love to get your opinion on this. What are they looking for from the EHS and sustainability function? How prescriptive are they versus open to any well thought out plan for providing the information they need and delivering on the performance goals they have set? Please post your comments here.
---
Matt Airhart is president of VelocityEHS Canada