Product Review: All Source Glider
09/13/2011 Posted on September 13, 2011 | in Ergonomics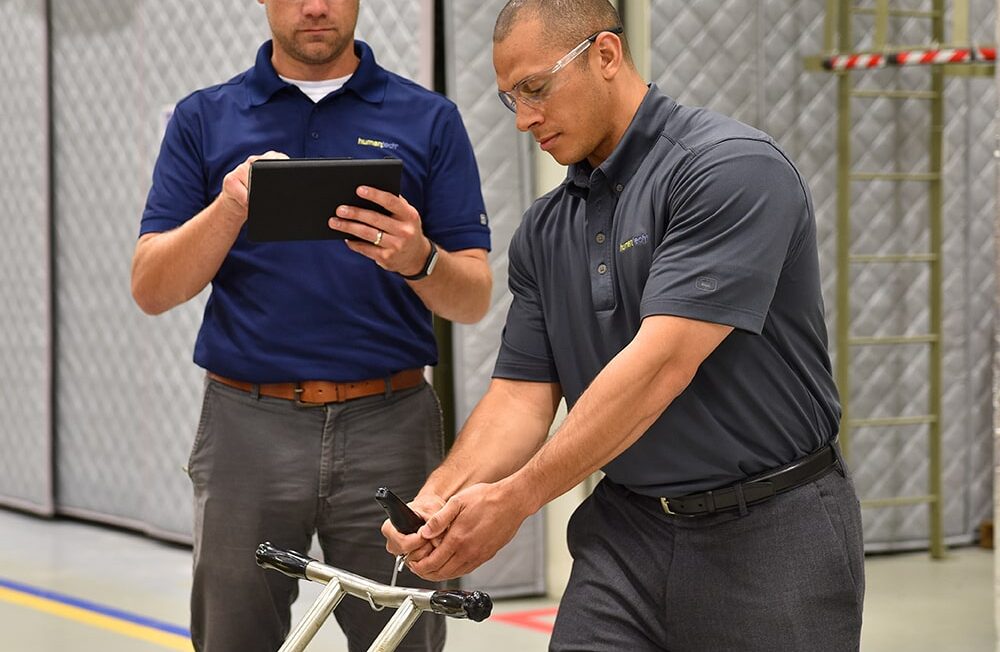 Description:
All Source Security Container USA has developed a 2-wheel glider that can be easily attached or detached from shred carts or bins to improve maneuverability. This is a cost-effective retrofit solution in lieu of replacing existing bins with 4-wheel options.
Ergonomic Benefits and Features:
Two additional wheels reduce push/pull forces when transporting single or multiple shred carts.
Minimizes the need to tilt shred carts, thereby minimizing force exertions to support fully loaded carts.
Increased stability and weight bearing capabilities.
Lightweight design (13 lb) enables easy attachment and detachment
Compatible with various All Source carts (65L, 95L, 120L, 360L)
Potential Limitations:
Awkward postures may be required when maneuvering multiple shred carts in tight or restricted spaces.
When attaching to fully loaded carts, high forces may be required to pull the cart upwards onto the attachment.
Although the attachment is durable in design with minimal components, preventative maintenance is still required for the two locking casters and brakes.
Applications:
Service industry
Shred carts
Trash bins
Recycle bins
Hospitality
Healthcare
VelocityEHS does not endorse any of the products or companies featured in the reviews. All images are property of the vendor and used for illustrative reference only.