MSDS information for Oil Spill Dispersants Corexit 9500 and Corexit 9527 and Safety Info from EPA, CDC, & OSHA
06/15/2010 Posted on June 15, 2010 | in ESG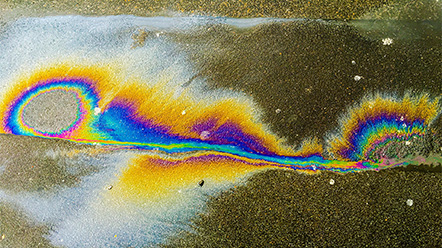 We have noticed a significant number of searches on our database for MSDS information related to Nalco products Corexit 9500 and Corexit 9527, the two dispersants being used in the oil spill cleanup effort.
As a public service, and in an effort to assist the EPA in making MSDS information about these two dispersants more accessible to oil spill workers and the general public, here are links to the MSDSs.
According to the Deepwater Horizon Response Unified Command's website, as of June 14, 2010, over 1,262,000 gallons of dispersants have been used as part of BP's oil spill cleanup efforts.  You can learn more about the dispersants, and their effects, on the EPA's website, including information about:
Dispersant Application
Monitoring and assessment of dispersants used in the BP spill response
EPA's list of authorized dispersants (NCP Product Schedule)
Dispersant effects
Surface use of dispersants
Underwater use of dispersants
General Information about dispersants
If you are working with dispersants as part of the cleanup effort, the Center for Disease Control (CDC) and National Institute for Occupational Safety and Health (NIOSH) have the following recommendations:
Mix and load dispersants in well ventilated areas.
Use automated spraying systems to apply dispersants when available.
Remain upwind of the mists that are generated if spray systems are manned.
Wear nitrile gloves during mixing, loading, or spraying of dispersants to prevent skin irritation.
Wear protective eyewear when mixing, loading, or spraying dispersants.
Wash hands and any other body parts exposed to dispersants thoroughly with soap and water.
If personal air monitoring indicates the above steps are not effective at reducing exposures below applicable OELs, then respiratory protection would be needed.
Read the CDC's Reducing Occupational Exposures while Working with Dispersants During the Gulf Oil Spill Response for more details.
OSHA also has a page dedicated to oil spill workers and their safety. On it you'll find information on specific hazards faced by workers, contact information for local officials and the latest news on the cleanup effort.
Anyone with questions about any of the chemicals used in the cleanup effort is encouraged to search our MSDS database.