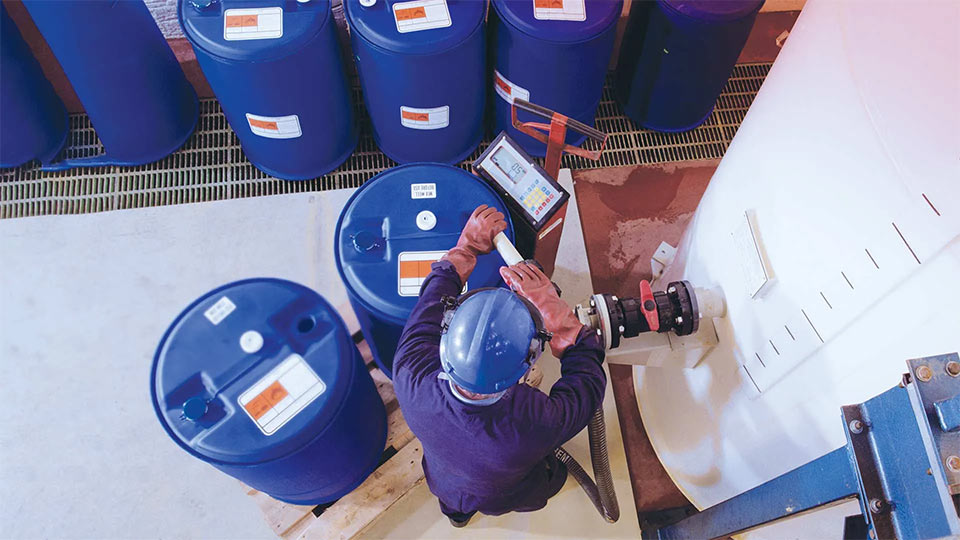 Welcome to Our GHS Resource Center
A comprehensive resource center to help you gain a better understanding of recent changes to the Globally Harmonized System of Classification and Labelling of Chemicals (GHS).
Check back regularly for the latest GHS updates.
If you're looking for information about GHS and how upcoming changes to OSHA's HazCom Standard will affect your business and safety management practices, you've come to the right place. As you explore this Resource Center, you'll find the details you need about the context and history of the HazCom Standard, the major changes coming when the final rule is published, the compliance timeline, and major takeaways about how to prepare. 
Click on the links below to start exploring, and be sure to check back here periodically for news from OSHA about the upcoming HazCom changes. 
Want to see how the VelocityEHS Safety Solution can simplify GHS/HazCom compliance and workplace chemical management? Check out our solutions page to learn more or schedule a demo. 
What is GHS?
GHS stands for the Globally Harmonized System of Classification and Labelling of Chemicals. 
Developed by the United Nations, the premise of the GHS is that existing chemical classification and labelling systems should be harmonized in order to develop a single, globally harmonized system to address classification of chemicals, labels and safety data sheets. 
Why have the GHS?
Given the large number of hazardous chemicals in the world, the ability of one agency to effectively regulate them all is impractical if not impossible. In essence, each country or organization is on its own. 
Many countries and organizations have established laws and regulations requiring information to be prepared and transmitted through labels and/or safety data sheets to those people using or handling hazardous chemicals.
The Background of

OSHA's

HazCom

Changes
History of the HazCom Standard Before the First GHS Alignment 
The Occupational Safety and Health (OSH) Act of 1970 set the foundation for OSHA as a government agency tasked with protecting workplace safety and health. The General Duty clause of the Act states that "each employer shall furnish to each of his employees employment and a place of employment which are free from recognized hazards that are causing or are likely to cause death or serious physical harm to his employees."  
Over the years, OSHA issued various standards to address specific aspects of occupational safety. The agency knew of many cases of workplace incidents and fatalities from exposure to hazardous chemicals, many of which resulted in part from employees lacking good information about the identity of the chemicals they worked with, the specific hazards they were exposed to, and safe storage and usage practices. 
OSHA first issued the HazCom Standard in 1983 to address some of the issues leading to chemical exposure incidents, but at that time, the Standard only applied to the manufacturing sector. OSHA updated HazCom in 1987 to expand coverage to include all industries, and again in 1994 with technical changes and amendments intended to improve compliance with the Standard. HazCom created requirements for chemical manufacturers to determine the hazards of the chemicals they produce, provide material safety data sheets (MSDSs) with shipments, and ensure that every shipped container contains a label bearing hazard communication information. The Standard also created regulatory requirements for employers  at workplaces where hazardouschemicals are used to provide employees with access to MSDSs, ensure that all containers containing hazardous chemicals are labeled, develop and maintain a written Hazard Communication Plan containing a chemical inventory list as an appendix, and provide HazCom training to employees. 
Still, the HazCom Standard and its first two updates did not solve all the problems limiting HazCom's effectiveness. For example, chemical manufacturers did not need to follow a standardized format when creating MSDSs, so a downstream user might find emergency response information near the beginning of a document, near the end, or anywhere in between. Since a typical document might be 10 pages or longer, and since users mostly look for emergency response information during an emergency, that variability in the information's location could create delays at exactly the wrong time and create risks for employee safety. Another problem pertained to variability in hazard pictograms on shipped container labels.
Enter the GHS
OSHA was not the only regulatory agency in the world noticing issues with its existing chemical hazard communication regulations. Stakeholders of agencies around the world aired some of these concerns in 1992 in the United Nations' (UN) Earth Summit event in Rio de Janeiro, Brazil. As a result, a subcommittee of the UN formed to begin developing a model framework based on recognized industry best practices that regulatory bodies could use to draft or revise their own hazardous chemical regulations. The subcommittee published the first edition of the Globally Harmonized System of Classification and Labelling of Chemicals (GHS) in 2003 and conducts reviews and updates every two years. A specific edition of the GHS is often known as the "Purple Book," and the most recent version of the Purple Book, the ninth edition, was published in 2021. 
We should note here that the GHS is not in itself a law, regulation or mandate. It's meant to be a guide, or building block, that regulatory agencies can use to create more effective regulations. Therefore, publication of a new edition of the Purple Book in and of itself does not automatically change chemical regulations – each regulatory agency needs to initiate a rulemaking to align with an edition or editions of the GHS. 
Because OSHA was involved in the subcommittee's planning activities from the beginning, they were always going to align with an edition of the GHS at some point. They finally did so when they issued a final rule to update the HazCom Standard in 2012 by aligning it with Revision 3 of the GHS. 
OSHA Aligns HazCom with GHS Revision 3 
OSHA's first GHS alignment brough significant changes to the Standard, especially in the areas of hazard classification, safety data sheets (SDS) and shipped container labels. 
Hazard classification and hazard pictograms: Chemical manufacturers must use Appendices A and B to classify their chemicals, and Appendix C then tells them how to allocate shipped container label elements based on that classification. Compared with HazCom 1994, HazCom 2012 provides more detail and nuance in its classifications. For example, under HazCom 1994, we just had the single word "carcinogen" to represent known, probable and suspected carcinogens. HazCom 2012 better reflects degrees of harm and established knowledge about carcinogens, dividing them into Category 1 (subdivided into "known" and "presumed" carcinogens) and Category 2 for "suspected" carcinogens.  
Shipped container labels: The six required shipped container label elements are 
1) Product identifier; 
2) Manufacturer identification; 
3) Hazard statement(s) 
4) Precautionary statement(s) 
5) Signal word (either "DANGER" or "WARNING," if warranted based on classification) 
6) Hazard pictogram(S) 
The image below shows a typical shipped container label containing the six required elements: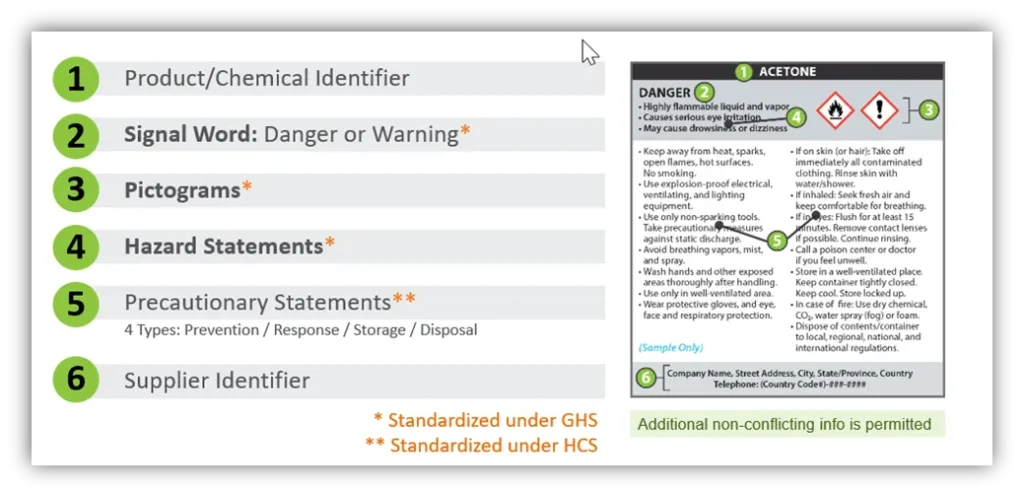 SDSs: As discussed above, MSDSs were not as effective as they could have been for communicating chemical safety hazards, because of the variability in how the information within them is organized. HazCom 2012 addressed this issue by adopting the 16-section SDS format from the GHS. All chemical manufacturers must follow this format when creating all SDSs for their products. 
The rule had a transition timeline that ran into mid-2016, with extensions provided in cases where upstream delays prevented full compliance. Still, extensions expired over 5 years ago now, and HazCom 2012 has been the "law of the land" in the US since. But that's starting to change now. 
OSHA's 2021 HazCom NPRM 
The UN published GHS Revision 7 in 2017, and it didn't take long for OSHA to begin planning to use it as the basis for its next HazCom revision. OSHA mentioned its intention to update the HazCom Standard to align with GHS Revision 7 during public meetings in 2018 and 2019, and in 2020, they included their planned proposed rulemaking on their Regulatory Agenda. OSHA finally published their Notice of Proposed Rulemaking (NPRM) to update the HazCom Standard in the Federal Register on February 16, 2021. 

The public comment period for the NPRM ran until May 19, 2021. OSHA also held a public hearing in September 2021 to gather additional commentary from stakeholders on various elements of their proposed changes, as we discussed on our blog. 
At a high level, OSHA's NPRM proposed the following changes to the HazCom Standard: 
New Classifications for Aerosols, Desensitized Explosives, and Flammable Gases
The NPRM proposes several changes to the ways that certain chemicals are classified to align with the classification criteria of those chemicals in GHS Revision 7. 
Aerosols: OSHA's NPRM proposed to follow GHS Rev. 7 (UN GHS, 2017, Document ID 0060) by expanding the existing Flammable Aerosols hazard class (appendix B.3) to include non-flammable aerosols, as well as flammable aerosols. Non-flammable aerosols would be under Category 3, while flammable aerosols will be under Category 1 or Category 2. 
Desensitized Explosives: OSHA proposed to follow GHS Rev. 7 (UN GHS, 2017, Document ID 0060) by adding a new physical hazard class for desensitized explosives. There will be 4 categories (1,2,3, and 4) within this new hazard class. 
Flammable Gases: OSHA is proposing to subdivide Category 1 of this hazard class into two subcategories (1A and 1B), and specify that Pyrophoric gases and Chemically unstable gases A & B are to be classified as Category 1A, while retaining the existing criteria for a Category 2.  
New Labeling Provisions for 'Small' and 'Very-Small' Containers
Proposed paragraph (f)(12)(ii) of the NPRM stated that manufacturers, importers and distributors would be able to use an abbreviated label (requiring only the product identifier, pictogram(s), signal word, chemical manufacturer's name and phone number and a statement that the full label information is provided on the immediate outer package) on "small" containers with a volume capacity of 100 ml or less.  
Paragraph (f)(12)(iii) proposed that manufacturers, importers and distributors may indicate only the product identifier on containers with a volume capacity of 3 ml or less (referred to as "very small containers" in the NPRM) if they can demonstrate that a full label would interfere with the normal use of the container.  
However, according to (f)(12)(i) the manufacturer, distributor, or importer must demonstrate that it is not feasible to use pull-out labels, fold-back labels, or tags containing the full label information required by paragraph (f)(1). The  NPRM stated that manufacturers, importers and distributors who take advantage of either of these label allowances must provide the full label information required by paragraph (f)(1) for each chemical on the outer packaging containing the small immediate containers of the chemicals. Additionally, paragraph (f)(12)(iv)(B) of the NPRM proposed that manufacturers must include a statement on the outer packaging that the small container(s) inside must be stored in the immediate outer package bearing the complete label when not in use. 
Updating Selected Hazard and Precautionary Statements for Clearer, More Precise Hazard Information
OSHA proposed to revise several hazard and precautionary statements to align with GHS Rev. 7. OSHA also proposed to add new paragraph C.2.4.7 to note that "precautionary statements may contain minor textual variations from the text prescribed elsewhere in appendix C (e.g., spelling variations, synonyms or other equivalent terms), as long as those variations assist in the communication of safety information without diluting or compromising the safety advice." This proposed new paragraph would also provide that any variations must be used consistently throughout the label and SDS. OSHA also proposed to add a new paragraph, C.2.4.10, to further address cases where substances or mixtures may trigger multiple precautionary statements for medical responses. 
HNOC Pictogram Allowance
The NPRM proposed to update Appendix C to allowthe exclamation mark pictogram for Hazards Not Otherwise Classified (HNOCs) to appear on SDSs, and  labels. The hazard explanation of an HNOC is proposed to appear in Section 2(d) of the SDS, and the pictogram would appear in the labelling elements under Section 2(b) of the SDS.The only allowable pictogram that can be used is  the "exclamation point" pictogram. There is an optional allowance to include the words "HNOC" or "Hazard Not Otherwise Classified" underneath the pictogram. If the exclamation mark pictogram is required to appear for any other reason on the SDS or label, the pictogram can only be used once and should not bear the "HNOC" or "Hazard Not Otherwise Classified" designation underneath it.  
Updating Labeling Requirements for Packaged Containers "Released for Shipment"
OSHA proposed to update paragraph (f)(11) to provide that chemicals that have been released for shipment and are awaiting future distribution need not be re-labeled to incorporate new significant information about hazards. However, the chemical manufacturer or importer would still have to provide the updated label for each individual container with each shipment. For any new labels for shipped containers, paragraph (f)(1)(vii) requires the 'Date chemical is released for shipment' to be printed on the label. 
Labels for Bulk Shipments of Hazardous Chemicals
OSHA proposed to add new paragraph (f)(5)(ii) to address the transport of bulk shipments of hazardous chemicals (e.g., in tanker trucks or rail cars). The proposed paragraph specifies that labels for bulk shipments of hazardous chemicals may either be on the immediate container, or may be transmitted with shipping papers, bills of lading or other technological or electronic means so that the information is immediately available in-print to workers receiving the shipment. Additionally, if a pictogram required under the DOT regulation appears on the shipping label, the pictogram for the same hazard under HazCom is not required to appear on the shipped label. 
Trade Secrets on SDSs
OSHA proposed to allow manufacturers, importers and employers to withhold a chemical's actual concentration or concentration range on SDSs as trade secret/confidential business information (CBI). When an ingredient's actual concentration or concentration range is claimed as a trade secret, OSHA would require the SDS to specify a concentration range selected from a prescribed list of ranges.  
SDS Section 2 – Hazard Identification
OSHA proposed changes to section 2 of the SDS to require that the hazard classification shall include hazards  resulting from a chemical reaction under normal conditions of use, and hazards associated with a change in the chemical's physical form under normal conditions of use. . Notably though, hazards resulting from  a chemical reaction with other chemicals under normal conditions of usedo not need to be listed on the container label. Subsection 2(c)of the SDS is now reserved for the hazards that arise from a chemical reaction, and the already required information of HNOC and Unknown Acute Toxicity Designations are moved down to subsections 2(d) and 2(e). 
Shortly after publishing their NPRM, OSHA stated that "the proposed updates to the HCS will increase worker protections and reduce the incidence of chemical-related occupational illnesses and injuries by further improving the information on labels and safety data sheets (SDS) for hazardous chemicals."
Reviewing the Major

HazCom

Changes
OSHA has not yet released their final rule, but you can find it here when they do. Be sure to check back frequently for updates.
The Compliance
Transition Timeline
OSHA proposed to implement the revised provisions over a two-year phase-in period. OSHA proposed that the revisions become effective 60 days after the publication date (paragraph (j)(1)) and that chemical manufacturers, importers and distributors evaluating substances comply with all modified provisions of HazCom no later than one year after the effective date (paragraph (j)(2)). The NPRM also proposed that chemical manufacturers, importers, and distributors evaluating mixtures comply with all modified provisions no later than two years after the effective date (paragraph (j)(3)).
During the public hearing held from September 21–23, 2021, multiple stakeholders expressed concerns about the proposed timetable for compliance. There was wide agreement that the timeframe was much too short, with one participant proposing an alternate timeframe of two years for manufacturers of substances and three years for manufacturers of mixtures.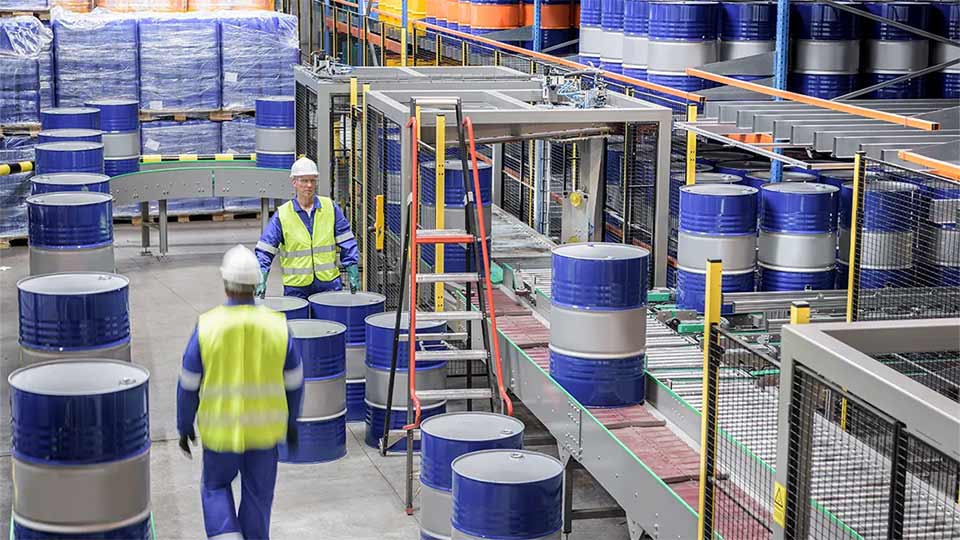 Big Takeaways on HazCom Changes
This NPRM represents the first significant update to the HazCom Standard since OSHA aligned the standard with GHS Revision 3 in 2012.
With modifications to existing hazard classifications and labelling elements and the addition of new hazard classes, hazardous chemical manufacturers, importers and distributors in the US will need to re-evaluate the hazards of the products they sell or import into the country to ensure product hazards are classified and labelled according to revised HazCom  criteria. This is particularly true for chemicals in the hazard classes of flammable gases, aerosols, and desensitized explosives, because OSHA's changes to hazard classifications directly affect those products.
Therefore, many SDSs and shipped container labels for chemicals impacted by the proposed changes will need to be re-authored to reflect changes in chemical hazard classification or mandatory labelling information and ensure compliance with updated requirements. Specific industry sectors identified by OSHA within the NPRM including chemical manufacturing, oil and gas extraction, and plastics and rubber products manufacturing will be more significantly affected by these classification changes. All chemical manufacturers will also need to prepare for the new shipped container label requirements for small and very small containers, and for inclusion of a date released for shipment.
However, all users of hazardous chemicals throughout the supply chain will be impacted by these changes, too. Employers at facilities where these chemicals are used and stored will need to be aware of the changes to classifications and associated information, such as hazard pictograms, hazard statements and precautionary statements, and use the updated information on workplace container labels. They may also need to update their written HazCom plan to reflect the new information, and update the HazCom training they provide to employees who work with hazardous chemicals.
The preparation starts with understanding your chemical inventory, and knowing whether you have chemical products affected by the coming changes. You'll also need simple and time-efficient ways to manage your SDS library as new documents arrive, and to provide your workforce with barrier-free access to SDSs during their workshift.
No matter where you are in the chemical supply chain, VelocityEHS can help you. Chemical and SDS management capabilities in our Safety Solution, part of our Accelerate Platform®, can help you maintain an up-to-date chemical inventory and SDS library, and provide access to all of your SDSs from anywhere using a mobile device. We can also help you quickly print workplace container labels containing hazard communication information from your current SDSs. And if you're a chemical manufacturer, importer, or decide to create your own SDSs and labels, the authoring and regulatory consulting services provided by our in-house experts will help you create SDSs and shipped labels that reflect the latest HazCom changes before the compliance deadline.
Contact us today to learn more about how we can help you be safer and more sustainable.
Links to Useful Information
US DOT 
EPA 
US Consumer Product Safety Commission 
Canada 
Looking for additional guidance?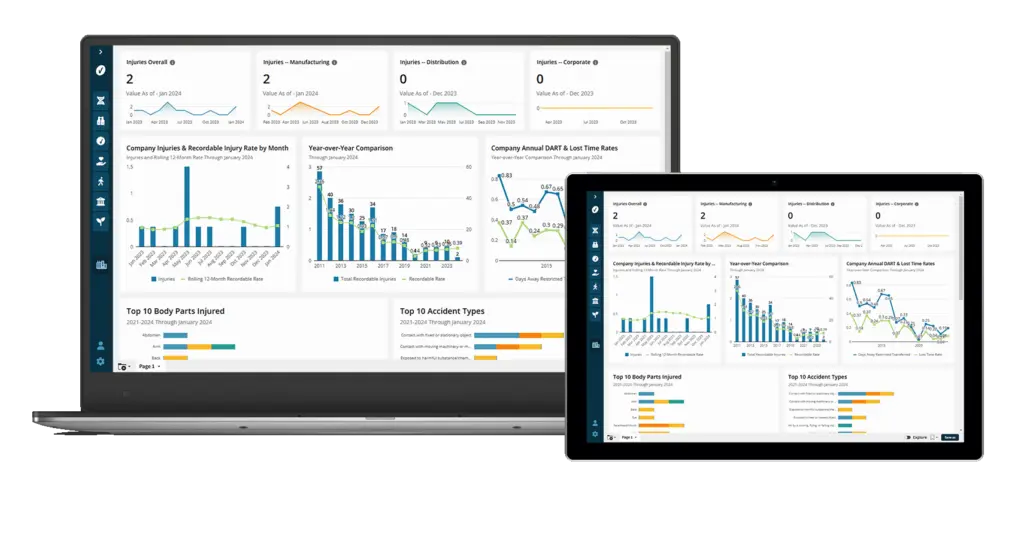 Ready to see VelocityEHS in action?
Request a demo today to see how we help organizations like yours gain control of their EHS & ESG strategy and empower global teams for success.
Partner with the most trusted name in the industry
Stress less and achieve more with VelocityEHS at your side. Our products and services are among the most recognized by industry associations and professionals for overall excellence and ease of use.