COVID-19 Updates: OSHA Publishes Guidance on Protecting Workers from Coronavirus
03/17/2020 Posted on March 17, 2020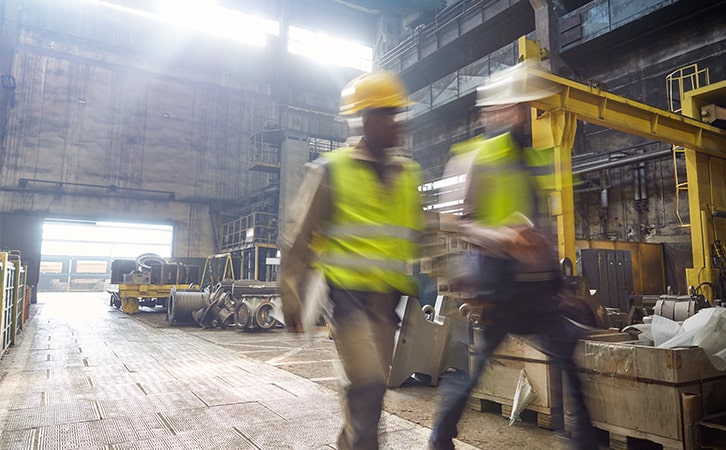 As of March 16, 2020 more than 181,000 cases of coronavirus disease 2019 (COVID-19) have been confirmed in 140 countries around the globe, with the U.S. Centers for Disease Control and Prevention (CDC) confirming 4,008 cases of COVID-19 in the U.S.
Source: U.S. Centers for Disease Control and Prevention
In response, many employers are implementing work-from-home policies while others have shuttered operations entirely in an effort to limit the rapid spread of coronavirus and COVID-19. However, having employees work from home or simply closing up shop is not an option for businesses like U.S. auto manufacturers who depend on continued daily production to sustain their bottom line. This leaves untold numbers of employers in the difficult position of having to balance the needs of their business with the health and safety of their workers.
OSHA Guidance for Workplace Preparedness & Prevention
Employers who find themselves forced to continue daily operations through the COVID-19 outbreak should be actively planning on how to minimize the risk of exposure to coronavirus and prevent new cases of COVID-19 among workers. To assist employers in developing prevention plans, the U.S. Occupational Safety and Health Administration (OSHA) has published the following guidance document.
Click Here to View OSHA's "Guidance on Preparing Workplaces for COVID-19"
In brief, OSHA's guidance advises employers to take the following steps to minimize workplace exposure to coronavirus and prevent COVID-19:
1. Develop an Infectious Disease Preparedness and Response Plan
A comprehensive workplace emergency plan should always include an infectious disease preparedness and response plan. If you have an infectious disease preparedness and response plan already in place, now is the time to critically review your plan to determine how the specific modes of transmission and other characteristics of coronavirus may affect your policies and exposure controls, and whether they provide adequate protection from coronavirus and COVID-19. There is a great volume of emerging guidance and other information from health agencies including the CDC to help employers ensure the latest information and preventive measures are included as part of your plan.
If you do not have an infectious disease preparedness and response plan already in place, you should develop and implement one immediately. At a minimum, your plan should include the following elements:
Identification of potential sources of exposure, including non-occupational sources or modes of exposure (i.e. exposures outside of work) and workers' individual risk factors (e.g. age, existing medical conditions, etc.)
The specific hazard controls necessary to address exposure risks
Contingency plans to anticipate and compensate for impacts of workplace exposure and/or outbreak including labor, operational, and logistical (i.e. supply chain) disruptions
Risk analysis techniques such as job safety analysis (JSA) and Bowtie Analysis are ideal for identifying and evaluating the risk of exposure when performing work tasks and other activities. Bowtie Analysis even provides a graphical framework for documenting and communicating exposure risks to help better understand their root causes, anticipate and quantify potential exposure impacts, then develop and assign more targeted exposure controls.
2. Implement Basic Infection Prevention Measures
This should include communication and enforcement of workplace policies intended to minimize/eliminate exposure including:
Personal hygiene practices (handwashing, covering coughs, staying home when sick, etc.)
Housekeeping practices (cleaning and disinfecting the work environment)
Social distancing measures (working from home, flexible shifts, physical separation, restricting workplace access, etc.)
These workplace prevention policies only work when employees are aware of them, know how to practice them, and know why they are so important to minimizing exposure risks. The CDC offers a variety of print resources that you can distribute throughout your workplace to help inform workers about COVID-19 and how to prevent it.
3. Develop Policies and Procedures for Prompt Identification and Isolation of Exposed Individuals
It's important to have policies and systems in place for employees to quickly report when they are sick or experiencing symptoms of COVID-19, and set up appropriate facilities to isolate those individuals until they can be treated by health care professionals. Restrict access to isolation areas and ensure that any employees who interact with isolated individuals are provided with appropriate training and personal protective equipment (PPE).
For additional guidance on isolation and training for workers, visit OSHA's webpage on COVID-19 Control and Prevention.
It's important to know that OSHA considers cases of COVID-19 to be a recordable workplace illness if it's determined that exposure occurred in the workplace. An exposure is deemed to be work-related if a medical professional diagnoses a worker with COVID-19 via laboratory diagnostic testing, and additional recordable criteria under OSHA's Injury and Illness Recordkeeping Standard are met.
For more information on COVID-19 testing, visit the CDC's COVID-19 Testing webpage.
4. Develop, Implement, and Communicate Workplace Flexibilities and Protections
A primary strategy for prevention is to ensure infected workers or other individuals do not enter your workplace. This can be especially difficult considering that many infected persons do not exhibit symptoms of COVID-19. Ensure that workers are aware of their option to work from home (if available), and clearly communicate that if there is any possibility they have been exposed, workers should stay home. Period.
Workers may justify coming to work even if they are experiencing symptoms when they feel their employment or their livelihood is at stake. Do your best to eliminate any confusion over employment status, pay or other benefits for workers who are, or who choose to go on medical leave. Actively communicate your company's medical leave policies to workers, including how medical and insurance coverage, as well as state and federal labor protections apply to them. It's important to reassure workers that staying home from work due to COVID-19 concerns during this difficult time will not cost them their jobs or benefits.
5. Implement Workplace Controls
As part of your infectious disease preparedness and response plan, you should identify and develop the workplace hazard controls necessary to minimize or eliminate exposure risks. OSHA's guidance recommends that employers refer to the NIOSH hierarchy of controls when determining the most effective and feasible controls for your work environment and operations (see Figure 1). These may include engineering controls, administrative controls, safe work practices, use of PPE.
Figure 1: CDC/NIOSH Hierarchy of Controls
OSHA's guidance document provides examples of potential controls, but the exposure controls you implement should specifically address the unique risks present in your workplace. Bowtie Analysis offers a simple, structured format for identifying and implementing controls for specific individual exposure risks, and allows you to systematically monitor those controls for effectiveness.
6. Follow Existing OSHA Standards
OSHA's guidance on COVID-19 does not create any new requirements or legal obligations, but it does point to several existing standards that, when followed, can provide added layers of protection for workers from COVID-19. These include:
Personal Protective Equipment (PPE) Standards for general industry (29 CFR 1910 Subpart I) which states that when respirators are necessary to protect workers or where employers require respirator use, employers must implement a comprehensive respiratory protection program in accordance with the Respiratory Protection standard (29 CFR 1910.134)
General Duty Clause, Section 5(a)(1) of the Occupational Safety and Health (OSH) Act of 1970, which requires employers to furnish to each worker "employment and a place of employment, which are free from recognized hazards that are causing or are likely to cause death or serious physical harm."
While it does not specifically address exposure to respiratory pathogens like coronavirus, OSHA's Bloodborne Pathogens standard (29 CFR 1910.1030) does provide controls and other protections that may limit transmission of the virus.
Knowing is Half the Battle
Understanding the risks of coronavirus and COVID-19 is the first step to protecting your workplace. Be sure to consult OSHA's guidance for additional details, and take advantage of the growing number of available employer resources to help you implement and refine your infectious disease preparedness and response plan.
Looking for answers on how to prepare and protect your workplace? Register for tomorrow's live Q&A with Captain Joselito Ignacio, Chemical, Biological, Radiological/Nuclear Science Advisor with the Department of Homeland Security (DHS)/Federal Emergency Management Agency (FEMA). Together with VelocityEHS' Director of Industrial Hygiene, Dave Risi, they'll give you straightforward answers to your questions about coronavirus and COVID-19 to help make sure your workplace is focused on the right things. Space is limited, so register today!!
For more information about how VelocityEHS solutions can help you improve workplace safety and protect workers, Request a Demo or Contact Us at 1-866-919-7922.